Astrinaar's Games
WHAT THE CAR?
An absurdly silly adventure full of racing, laughs, and unexpected surprises. Roll, sprint, jump, fly and sneeze your way to victory on the racetrack and beyond!

I worked on WTC during early pre-production where we tried to find its identity and what was fun. This was mostly level design and different character design and mechanics. Then I worked on WTB for a long time and as that project was nearing release, I was put back on WTC to help with level design. My main tasks were to create the skull levels. I am a skilled hardcore gamer at times, so my expertise was put to use to make difficult levels in a way that is fun and not just difficult for the sake of it.
WHAT THE BAT?
You have bats for hands - now GO! Swing through a series of increasingly silly minigames in a slapstick VR comedy that's about so much more than baseball.

I worked on WTB since its inception and up until late development. My tasks were mainly designing, prototyping and implementing levels.
WHAT THE GOLF?
A silly physics-based golf parody where every golf course is a new surprising type of golf, some brilliant or hilarious, others so absurd you will ask yourself: WHAT THE GOLF?

I joined Triband shortly after the initial release of WTG on Steam, to work on the Switch release and the multiplayer mode. Then worked on several game updates after that. My main tasks were to prototype and design levels, but I also took on various tasks such as taking care of the demo, and analyzing player data for a retention update.
Ghastley Thoughts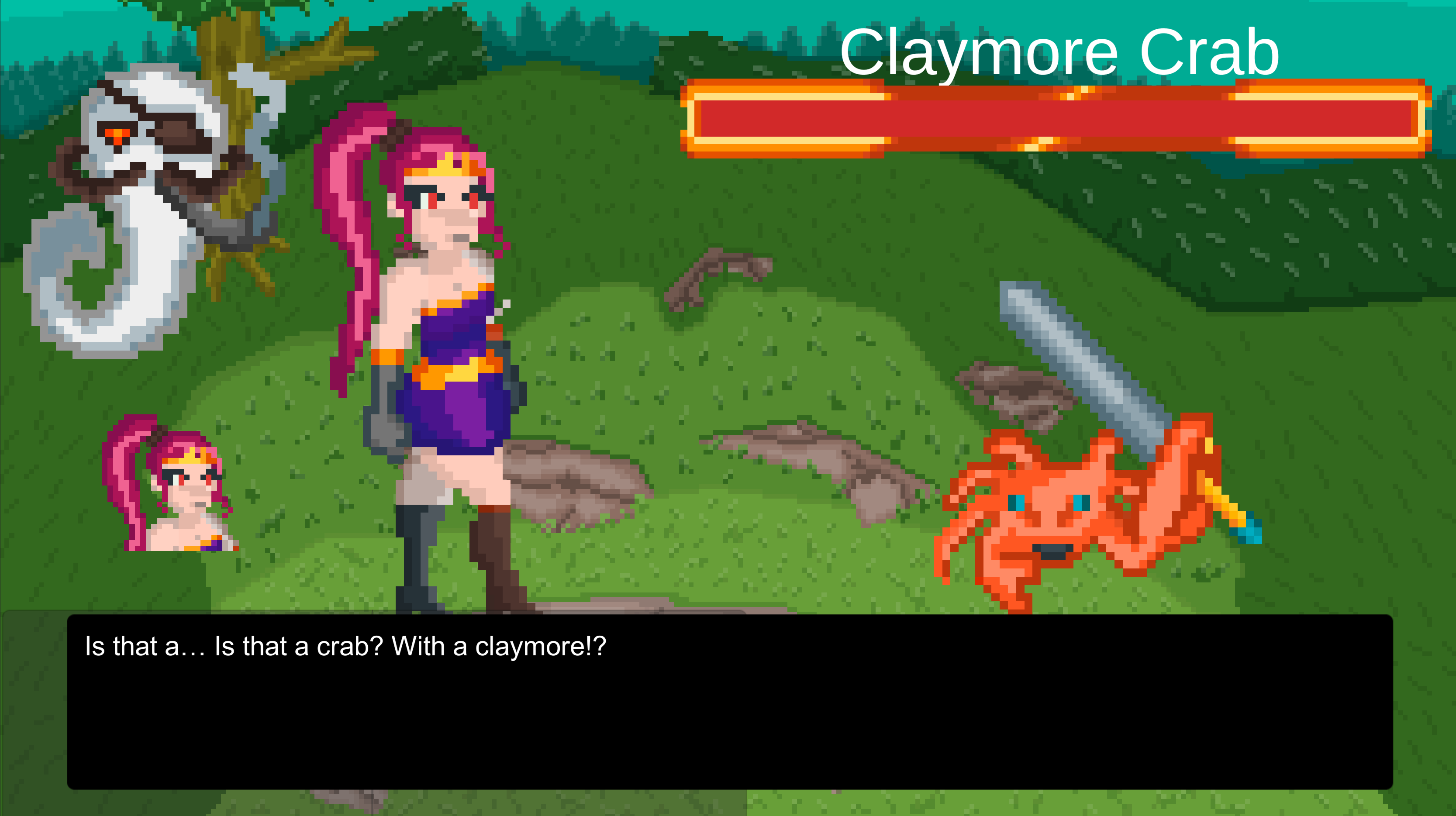 In Ghastley Thoughts you play a doubtful sorceress who is plagued by a ghost that constantly brings her down. Conquer both inner and outer demons as you embark on a short adventure, filled with interesting characters. Ghastley Thoughts is my first game jam game, created in the trans game dev discord game jam over a period of 7 ish days. I did all the coding, while my girlfriend Vivi did all the art. We did the design together. The game has strong trans themes, although the official theme was "ghosts".
Traces
Traces is an open-world exploration game for mobile, focused on the experience of diverse player movement. Use your shield to slide, surf and glide. I worked on this game as a level designer for 6 weeks, together with 14 other students through the DADIU programme. We had a ton of challenges while creating this, but we got an interesting game out in the end. It was more of an exercise in working together with people from widely different backgrounds than anything else, but I feel that will be a big boon for me in the future
Elemental Wars
Elemental Wars was my second semester game project. It was created in a 7 person group where I took the role Game Designer and did some QA work. It's a local multiplayer tactics game, where you alter the terrain to your advantage and kill the enemy mage or all their units.
Leen's Nightmare
Leen's Nightmare was my first attempt at making a digital game. The rules are simple. Kill as many enemies as possible before you get overrun or devoured by lava. Leen has 3 attacks. Left and right mouse button and spacebar. Each has their own strength and weakness.

This started out as a project to try things out, it was never meant to actually end up being a game. One thing led to another, and suddenly I had a playable game.